Forum rules
This section is for individual forum members to buy, sell, or swap bikes, parts or accessories. Once the item has sold, please edit your post and put "SOLD" in the topic subject title. Dealers and other commercial entities need to post in "The Gray Market" section. All listings must be motorcycle related, preferrably for Urals or Dneprs. No guns, real estate, etc. All items must have an asking price or what you are willing to trade for. No auctions or bids here. If you want to auction an item, put it on eBay and post a link to your item's auction on eBay here.
Hero of the Soviet Union - 2020

Posts: 1359
Joined: Sun Jul 24, 2016 3:26 pm
Location: Westminster, Colorado
2018 Gear Up
2013 Retro Solo
2001 Patrol - Sold
---
Comrade General

Posts: 581
Joined: Wed Mar 19, 2008 3:41 pm
Location: Connecticut
Good find.

This won't last long.
Maurice

2013 Red October Ural Tourist (Gone)
2005 Tangelo Pearl Ural Tourist (Gone)
7 other bikes built between 1966 and 2016
---
Hero of the Soviet Union - 2020

Posts: 7313
Joined: Sat Jul 14, 2012 10:45 pm
Location: New Rochelle, New York
Wow, "Smokey" is giving that rig away!
Stagewex

Current Herd all running amok:
2019 Honda CRF450L (Elec Start)
2008 Vespa 150S (Elec & Kick Start)
2007 Ural Patrol (2WD, Elec & Kick Start)
2006 Honda "Big Ruckus" PS250 (Elec Start)
1991 Honda XR250L (Kick Start Only) *NOT running amok, out for Bottom & Top-End Rebuild.
1986 Yamaha BW200ES (Elec & Kick Start)

List what you "have", keep the others in your precious memory bank.
---
Hero of the Soviet Union - 2020

Posts: 1123
Joined: Tue May 29, 2018 7:35 pm
Location: Pittsburgh, Pennsylvania
Holy smokey, has 4wd and 2wd. This rig is never getting stuck! Might make somebody a nice first Ural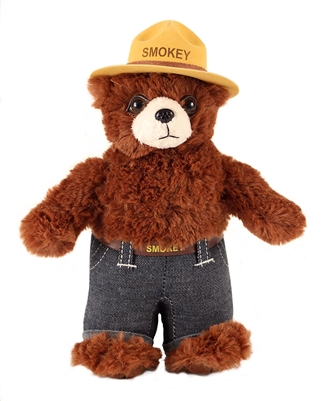 -JR

2018 Ural GearUp, Urban Camo
1991 Honda Goldwing SE

"riding is good therapy"
---
Comrade

Posts: 39
Joined: Tue Aug 28, 2018 5:35 pm
Location: Dayton, Ohio
2017 Gear Up - Urban Camo
2:1 High Right side Hindle exhaust.
Kaleb winch mount + Harborfreight wireless winch.
Dog restraints.

2012 Yamha Super Tenere
---
Now that is a deal!
2018 Ural Gear Up - Terracotta Metallic
2011 Ural Gear Up Forest
1997 Ural Sportsman 2WD (Type 3 Ignition) - SOLD
2008 Yamaha WR250R (306cc kit)
2018 Honda Grom
1975 Honda CB200
---
Comrade General

Posts: 834
Joined: Sun Dec 16, 2007 5:21 pm
Location: Los Angeles
Smokey'ng deal. Wonder why is it still for sale.

There was an 07 Retro with 5000km on odo around Oakland, CA for $3500, sold in one day.
Alex
2007 GearUp - BMD (Боевая Машина Десанта)

The rest is just history.
---
So let's see, the Rig is almost 9 years old, well used, got nearly 20k on it, price is rather fair... too bad he isn't closer to me
Max
1965 MB750
1958 M72H
2013 Retro
2010 Red October
Gone but not forgotten:
198? MT-16
1997 Ural/BMW conversion (R60/5)
---
Hero of the Soviet Union - 2020

Posts: 152
Joined: Tue May 31, 2016 6:38 pm
Location: Los Angeles
I would absolutely jump on it if it was closer.
2013 Patrol T & 2 dogs
---