Hi I`mNew here
My MT9 have some issue Can any one help me.
Engine in work
Right cylinder Before the start of the occasional carburetor will be anti-spray, starting after the accelerator line has an acceleration reaction, the suction force of the hand block intake is strong, the late increase in idle speed can not be lowered (in the third film may be heard), after the removal of the Mars Plug and Operation stopped.
Left cylinder Pull spark plug does not react, hand block intake suction weak, after the removal of the Mars Plug and operation will not stop (right now in the cylinder running
Dual-cylinder spark plug Normal
The left cylinder of the carburetor is still suspected of not working, the carburetor suction is strong, the throttle did not respond. The following treatment has been done, but there has been no improvement in the start-up difficulties. Cleaning and inspecting the carburetor Reversing the Carburetor Adjusting the valve spacing (0.10mm) Pour a little oil to the left cylinder, run and then stop.
Cylinder pressure Heat car after the cylinder pressure around the same about 50PSI
Dose any know How to set up this Ignition?My MT9 fiywheel mark are different some like 一 ㄈ 一 一. there are no arrow mark ->
Did I set wrong time?
Cheers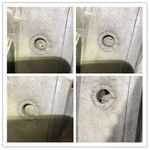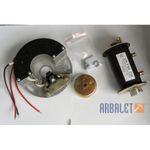 https://youtu.be/1gAgkisHT28
https://youtu.be/miEbjqJo4Ww